GRINDRMAN
Mar 03
Puppy power (bottom)
Feb 26
I loved Brookside…
Feb 10
12 Years A Gay
Feb 02
Anti-perspirant does NOT mask the smell created by diarrhoea, it simply blends. I know this from experience.
Jan 31
I'm not sure what direction he was going in conversationally…
Jan 27
He had no head in his profile pic, maybe explains why he has no brain…
Jan 24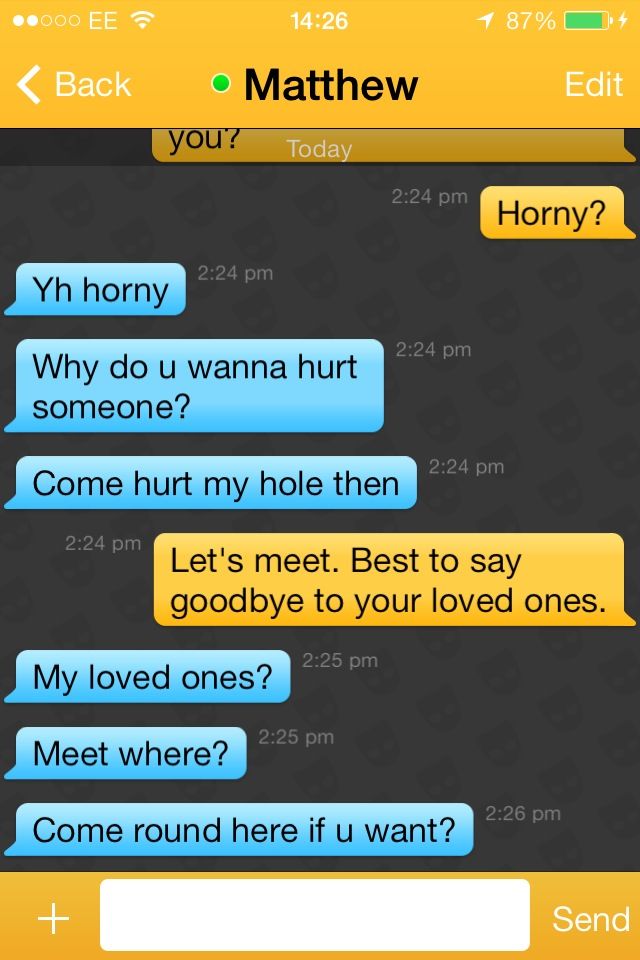 ">Homocide.
Jan 23
He made a bee line for me, but he can buzz off.
Jan 21
I really hate him if I'm honest. Never even met the guy, and I hate him.
Jan 20
Shouldn't take him long. Nandos sauce, 80s movie, it's not fucking rocket science!